Need a custom size blackout EZTM Window Cover?
We offer custom sizes in two options, the original Blackout EZTM Window Cover in vinyl and the all new hand sewn Blackout EZTM Window Cover Premier made of polyester/cotton.
Note- custom covers ship complete with Velcro tape. Due to the custom size, we unfortunately do not offer any returns or guarantees on the custom made products.
You can also call us at 1-888-DRK-BDRM (1-888-375-2376).
We make covers for odd shaped windows! Call or email for more information.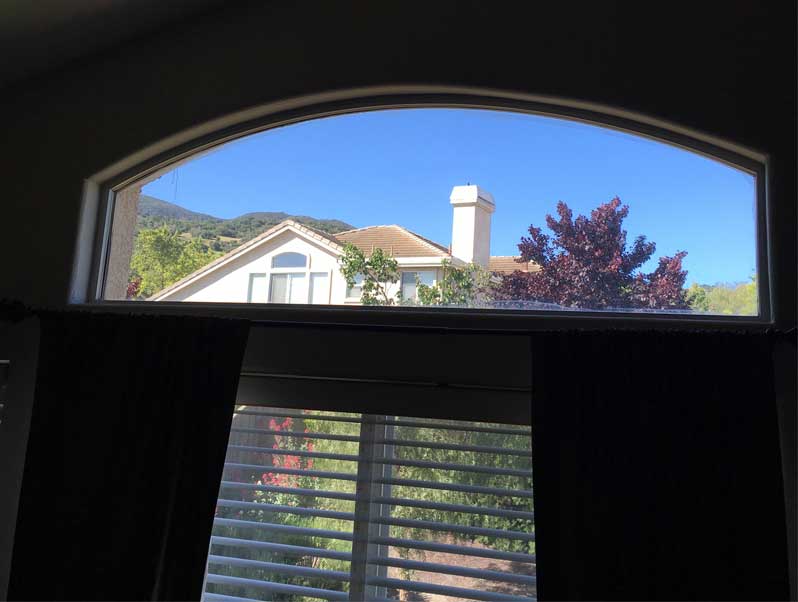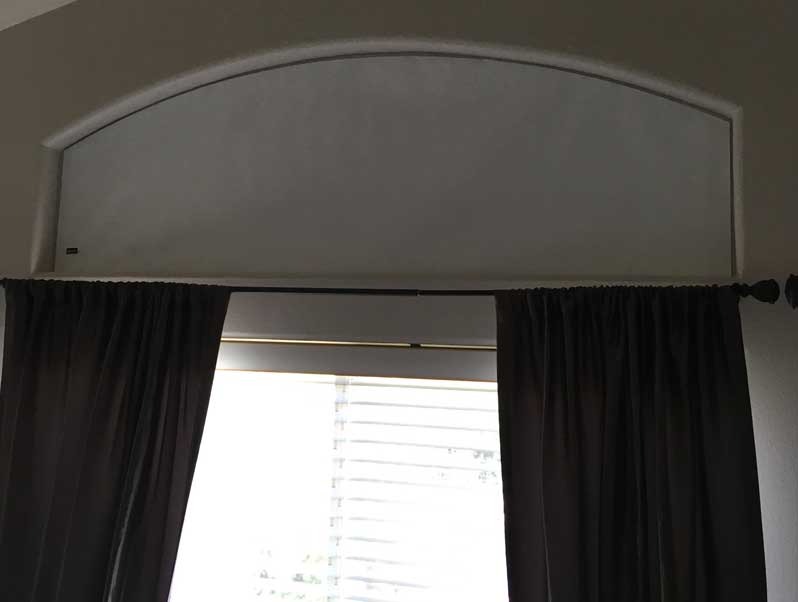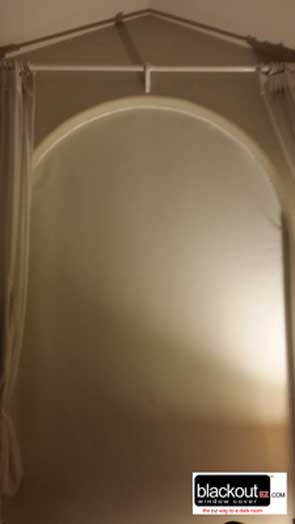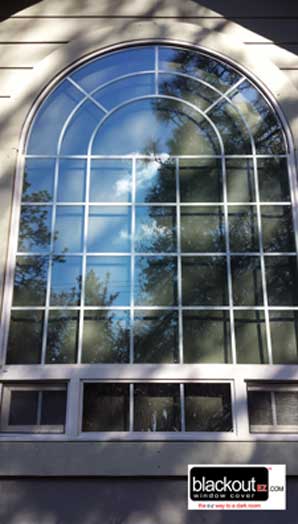 Which One is Right for You?
Blackout EZ
Blackout EZ Premier
Material
Vinyl
Polyester / Cotton
Max Dimension
At least one dimension 72" or less
At least one dimension 110" or less
Availability
Ships in 2-3 business days
Ships in 5-7 business days
Colors
Black/White
White/White
Navy Blue/White
Forest Green/White
Black/Black
ReflectSun
Black/White
White/White
Ivory/White
Hook & Loop Tape (Included)
Packaged separately
Black tape - sew on
White Tape - packaged separately
Care
Wipes clean
Dry clean only
Storage
Roll up
Fold up
RV (rounded corners option)
Yes
No